Proactive Healthcare Focused on YOU
Acupuncture & Wellness Clinic in Portland, Oregon
Acupuncture and Chinese medicine treat the root of a condition, not just the symptoms. We offer microneedling for skin rejuvenation, cupping for improved health and much more.
NEW HOURS
---
Monday – Friday
10am – 7pm
---
* Walk-ins available *
* Online Scheduling *
---
WE ACCEPT INSURANCE
---
Most Insurance plans accepted
Auto Accident Personal Injury Protection (PIP)
Workers Compensation
---
Call today to verify coverage
---
---
ABOUT US
Proactive Healthcare Wellness Center
Welcome to our Portland Wellness Center. We are dedicated, licensed healthcare professionals focused on Acupuncture and Chinese medicine. Our approach is to treat your whole body, addressing underlying causes of disease before they have a chance to manifest. If you suffer from acute/chronic pain conditions, sports injuries, insomnia, anxiety, depression, digestion issues, allergies, asthma or have been involved in a motor vehicle accident or in a workplace injury, please call our office today at 503-272-6646. Acupuncture and Chinese medicine treat the root of a condition, not just the symptoms.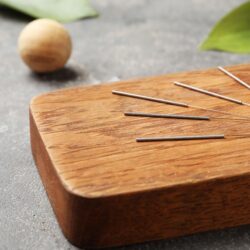 Acupuncture
Acupuncture promotes natural healing and also enhances recuperative power and immunity. It also supports physical and emotional health and improves overall function and well-being. It can be used as a stand-alone treatment or as part of an integrative health plan.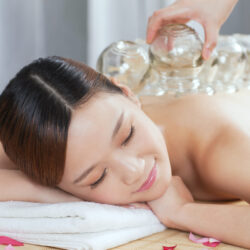 Cupping
The suction and negative pressure provided by cupping can loosen muscles, encourage blood flow, and relax the nervous system. Cupping is used to relieve back and neck pains, stiff muscles, anxiety, fatigue, migraines, rheumatism, and many more.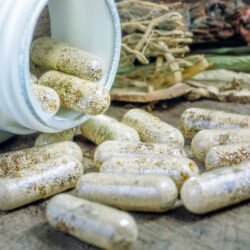 Herbs
Chinese herbs are prescribed to restore energy balance to the opposing forces of energy – Yin and Yang. Custom formulations are highly effective when taken as prescribed and are safe. When Yin and Yang fall out of balance it can lead to a range of health issues.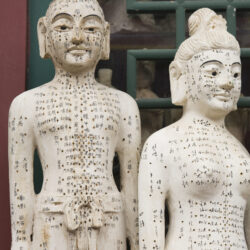 Asian Bodywork
Tuina is a therapeutic massage that is a treatment to address specific patterns of disharmony. Shiatsu means "finger pressure," which includes massages with fingers, thumbs, feet and palms, assisted stretching and joint mobilization.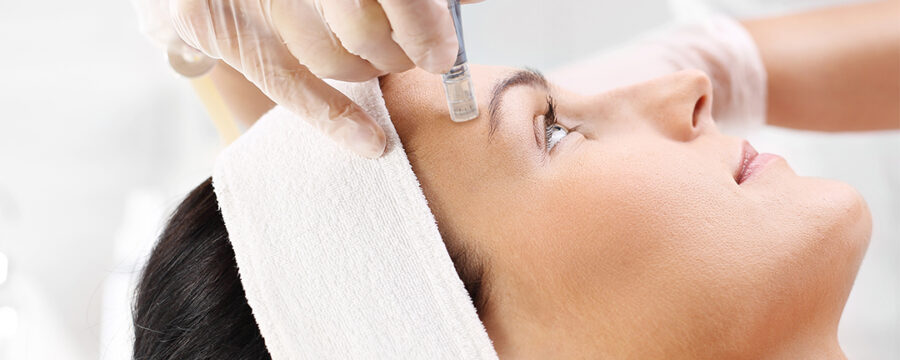 Microneedling
Microneedling is a very simple, safe, effective, and minimally invasive therapeutic technique. It was initially introduced for skin rejuvenation, however, now it is being used for a very wide range of indications including facial lines/wrinkles, acne scars, acne, post-traumatic/burn scar, alopecia, surgical scars, hyper pigmentation, drug delivery, hyperhidrosis, stretch marks, and many more.
Most people are familiar with Acupuncture's effectiveness for treating musculo-skeletal problems and related pain. Many are unaware that Chinese Medicine is effective in the treatment of acute illnesses such as conjunctivitis, hepatitis, and chronic illnesses such as anxiety, depression, allergies, asthma, chronic fatigue syndrome and rheumatoid arthritis. It also has a balancing effect on the hormonal system which makes it an excellent treatment for PMS, menopausal symptoms, irregular menstruation and infertility. There are many conditions successfully treated by Chinese Medicine, here are some of the main examples:
Irritable Bowel Syndrome (IBS)

Ulcers (Duodenal/Gastric)
Acupuncture excels in resolving ALL types of pain, decreasing inflammation, and increasing flexibili...
S.G.
Wow! Great! Kaz is as professional and knowledgable as they come. Learned a lot and was thrilled with this treatment. Already looking better. HE's the guy. If there were 10 stars I'd give him 11. You are in good hands with Kaz.
Angela W.
Kaz has provided me with excellent treatment. The office is comfortable, in a good downtown location with a parking lot. The online scheduling system allows for easy appointments and rescheduling, and I appreciate getting appointment reminder emails. The treatments has been effective where other treatments have failed. Kaz appears to be very well trained in his field and genuinely wants to help his patients.
Eddie M.
I've been seeing Dr. Kaz since 2016 for Acupuncture, Deep Tissue work, and Herbal treatments. He is very attentive, great at what he does, and can help you with a variety of health related needs. Highly recommended!
Tara C.
Working with Kaz these last few weeks has been wonderful. I've felt heard, seen and understood, and am seeing measurable progress on the specific issues we've been targeting with acupuncture and Chinese herbs. Thank you Kaz!
Trish T.
I WILL absolutely recommend Kaz of Forest Park Wellness to EVERYONE I possibly can!! I originally set up an appointment for my husband who was struggling with significant back and leg pain, he felt better immediately after his first acupuncture session. He has since had a dramatic improvement with his day to day functionality at work and at home. I then scheduled appointments for myself and daughter. Kaz is helping us both with anxiety and my daughter with multiple back disorders that greatly affect her day to day life. My daughter has had a noticable improvement in her back as well as anxiety is manageable. All good news! Kaz is a wonderful healer with a comforting atmosphere. A Definite recommend!!
Julie D
I was scared to have acupuncture treatment. 
Kaz
 was wonderful! He was extremely gentle, caring and listened to all my concerns. I highly recommend 
Kaz
. It was the most relaxing experience Ive ever had. His treatments helped me so much!
Tess
I went to 
Kaz
 for neck and back pain. At first I was hesitant because of the needles and a past acupuncture experience, but 
Kaz
 was very professional and personable in answering all my questions. The treatment was excellent and eased my condition after just 1 session. Thanks 
Kaz
!
Vidura Stich
Being treated by Dr. "
Kaz
" has been a fantastic experience.  I had never been treated with acupuncture in the past, and was a little nervous.  My worry was unfounded, as the experience was pleasant and relaxing. I really appreciate the care taken in reviewing my medical history and conditions, as well as my current overall health status.  This provided a good baseline and allowed Dr Kas to treat me accordingly.  After several visits I have really been able to fully relax and even fall asleep (or as Dr 
Kaz
 says, "drift into accu-zone". I would recommend his services to anyone interested in getting a holistic view on their overall physical well-being.
David White
Kaz is a rare find. I've seen several acupuncturists over the past few years and learned its not merely the needles, but the Chinese herbs that turn the course. Most practitioners will sell you a bottle of prepared formula tablets that's, well, something close to what you need, or hand you a bag of twigs and bark mixed precisely for what you need, but saying, "Here, boil this for 20 minutes, three times a day," (yeah, like that fits in so well with my day.) Kaz is one of the very few Chinese practitioners who stocks granulated herbs, mixes up a formula and tweaks it precisely for your condition. Then all you do is drop a few scoops into hot water three times a day. It's easy to manage and has been super effective. Not to mention he knows right where to put the needles too.