Proactive Healthcare Focused on YOU
Acupuncture & Wellness Clinic in Portland, Oregon
We are offering treatments in the clinic with increased cleaning and safety protocols for the safety of our patients and staff. We also offer TeleMedicine visits remotely to our patients that are unable to make it into our clinic.
NEW HOURS
---
Monday – Friday
10am – 7pm
---
* Walk-ins available *
* Online Scheduling *
---
WE ACCEPT INSURANCE
---
Most Insurance plans accepted
Auto Accident Personal Injury Protection (PIP)
Workers Compensation
---
Call today to verify coverage
---
---
Proactive Healthcare Wellness Center
Welcome to our Portland Wellness Center. We are a dedicated team of licensed healthcare professionals, namely Acupuncture and Chinese medicine. Our approach is to treat your whole body, addressing underlying causes of disease before they have a chance to manifest. If you suffer from acute/chronic pain conditions, sports injuries, insomnia, anxiety, depression, digestion issues, allergies, asthma or have been involved in a motor vehicle accident or in a workplace injury, please call our office today at 503-272-6646. Acupuncture and Chinese medicine treat the root of a condition, not just the symptoms. We also offer Chiropractic Medicine and Massage Therapy.
I was living in Eugene in the early 2000's and was working at an Herbal Extract Manufacturer where we occasionally made Chinese Herbal products into liquid extracts. In consultation with one of the vendors, I became aware of a China born father/son team who specialized in only the herbal portion of Traditional Chinese Medicine. I subsequently booked a consultation (for my long standing Asthma since childhood) that included tongue and pulse diagnosis and three herbal tea pill formulas a week. After a few months of taking these herbs daily I was able to ween myself off of the 3 corticosteroid inhalers I was taking daily. I was hooked! From being very sickly as a child and taking numerous Western medications with a host of side effects I finally felt healthy again, which had been a long time in coming.
I began doing research for Chinese Herbal Medicine schools and OCOM in Portland, consistently ranked #1 across the country for years. I was excited and ready to begin another journey, although "Big" city life has never been "my thing". I grew up in very rural PA and enjoyed quiet nights and a slower lifestyle. I enrolled at LCC, the community college in Eugene, to take prerequisites and little did I know that the prerequisite process took 1 1/2 years, much longer than I had anticipated.
I'm often asked by patients why do herbs taste so horrible or why does a certain point hurt? The short answer is that herbs are a medicine so the benefit is less about taste and more about how it performs within your body. Sensitivity to certain Acupuncture points on the body is often times (but not always) a direct correlation to your body's ability to communicate (to a skilled practitioner) by expressing a need for that point according to your particular condition. In simpler terms, a sensitive point often means your body has an excess/deficiency on that channel and needs addressing.
I enjoy talking about the medicine and will simplify it for you and want you to always feel comfortable enough to ask questions if you don't understand something. I have unbounded optimism for your health concerns and have a wealth of personal/professional experience to rely on to help you achieve your goals. We may talk about lifestyle choices, diet/nutrition, exercise, nature time and may even use talk therapy if that seems beneficial for you. We will go over your Treatment Plan at the end of your Initial Treatment and plot a course of best action addressing all of your health concerns. I impart humor and friendliness into my treatments to keep it fun for both of us. Medicine doesn't have to be dull, boring and stiff. I encourage you to book a treatment today so my team and I can show you the incredible healing power of Acupuncture and Chinese Medicine.
In Good Health,
``Kaz``, Dennis Kasunic M.Ac.O.M, L.Ac.
Owner, Clinic Director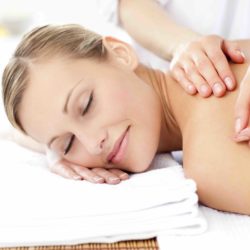 Acupuncture
Acupuncture promotes natural healing and also enhances recuperative power and immunity. It also supports physical and emotional health and improves overall function and well-being. It can be used as a stand-alone treatment or as part of an integrative health plan.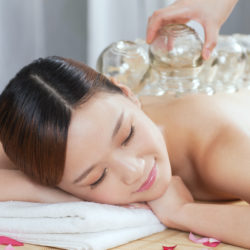 Cupping
The suction and negative pressure provided by cupping can loosen muscles, encourage blood flow, and relax the nervous system. Cupping is used to relieve back and neck pains, stiff muscles, anxiety, fatigue, migraines, rheumatism, and many more.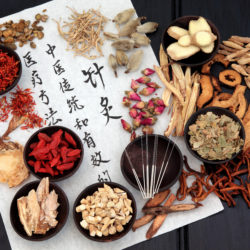 Herbs
Chinese herbs are prescribed to restore energy balance to the opposing forces of energy – Yin and Yang. Custom formulations are highly effective when taken as prescribed and cause little to no side effects.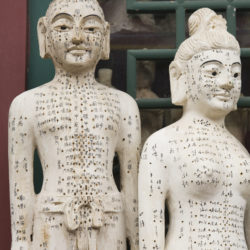 Asian Body Work
Tuina, which means "pinch and pull," is a therapeutic massage that is not generally used for pleasure and relaxation, but rather a treatment to address specific patterns of disharmony. Shiatsu means "finger pressure," which includes massages with fingers, thumbs, feet and palms, assisted stretching and joint mobilization.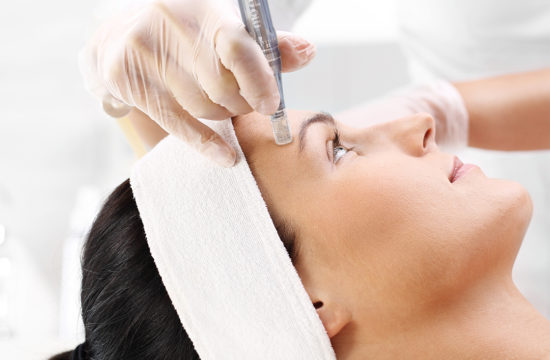 Microneedling
Microneedling is a very simple, safe, effective, and minimally invasive therapeutic technique. It was initially introduced for skin rejuvenation, however, now it is being used for a very wide range of indications including facial lines/wrinkles, acne scars, acne, post-traumatic/burn scar, alopecia, surgical scars, hyper pigmentation, drug delivery, hyperhidrosis, stretch marks, and many more.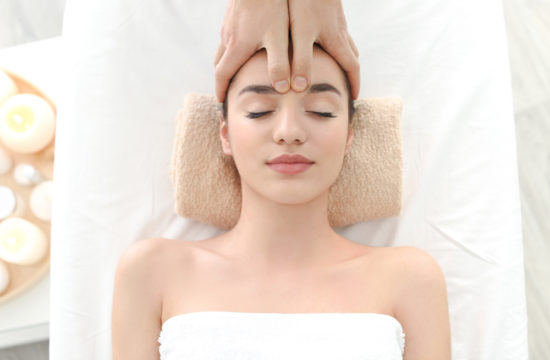 Massage Therapy
We are not currently offering Massage Therapy.
Most people are familiar with Acupuncture's effectiveness for treating musculo-skeletal problems and related pain. Many are unaware that Chinese Medicine is effective in the treatment of acute illnesses such as conjunctivitis, hepatitis, and chronic illnesses such as anxiety, depression, allergies, asthma, chronic fatigue syndrome and rheumatoid arthritis. It also has a balancing effect on the hormonal system which makes it an excellent treatment for PMS, menopausal symptoms, irregular menstruation and infertility. There are many conditions successfully treated by Chinese Medicine, here are some of the main examples:
Irritable Bowel Syndrome (IBS)

Ulcers (Duodenal/Gastric)
PHASE 1: RELIEF CARE
Our first objective is to help our patients get out of pain, reduce symptoms and start feeling better. Depending on the severity of the condition, Acupuncture/Chinese Medicine is recommended 1-2 times per week for 4-12 weeks. Chinese Herbal Medicine/nutritional supplements is a very important part of what we do and we strongly encourage patients to take these nutriceuticals.
Our goal is to decrease symptoms and improve function by 50% in 2-4 weeks.
PHASE 2: CORRECTIVE CARE
Muscles and other tissues are allowed to fully repair, which helps prevent further injury or pain. Other non-muscular related issues also need time to heal with the continued use of Chinese Herbs and Acupuncture. The goal of this phase is to help restore optimal function.
Acupuncture/Chinese Medicine care is recommended 4-8 times per month for 6-12 months, depending on overall health and severity of problem.
PHASE 3: WELLNESS CARE
Once the body has fully healed and is no longer experiencing pain, it is important to have periodic treatments to avoid re-injury and maintain optimal health. Non-muscular related systems need time to heal and reset. Depending on your particular health concerns this may take longer than anticipated and will require additional re-evaluations.
Usually, this phase of Chinese Medicine only requires a routine visit 1-4 times per month, based on lifestyle and goals.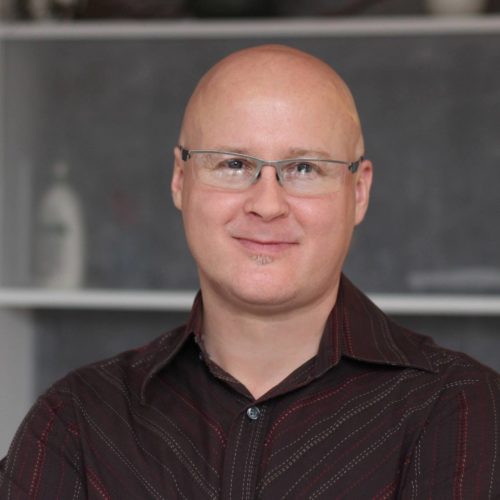 Dennis "Kaz" Kasunic, LAc
Kaz graduated from the Art Institute of Pittsburgh with a degree in Specialized Business Technology. He graduated from the Oregon College of Oriental Medicine in 2009 with a degree in Masters in Acupuncture and Oriental Medicine. He takes Continuing Education courses to stay up to date with new Acupuncture research and new methodology being developed. He will often times expose you to different modalities within Chinese Medicine from these new courses. He is certified in MDPen micro dermal needling system. He is also a certified NADA certified detoxification specialist.
Wellness Center Owner, Acupuncturist
Julie D
I was scared to have acupuncture treatment. 
Kaz
 was wonderful! He was extremely gentle, caring and listened to all my concerns. I highly recommend 
Kaz
. It was the most relaxing experience Ive ever had. His treatments helped me so much!
Tess
I went to 
Kaz
 for neck and back pain. At first I was hesitant because of the needles and a past acupuncture experience, but 
Kaz
 was very professional and personable in answering all my questions. The treatment was excellent and eased my condition after just 1 session. Thanks 
Kaz
!
Vidura Stich
Being treated by Dr. "
Kaz
" has been a fantastic experience.  I had never been treated with acupuncture in the past, and was a little nervous.  My worry was unfounded, as the experience was pleasant and relaxing. I really appreciate the care taken in reviewing my medical history and conditions, as well as my current overall health status.  This provided a good baseline and allowed Dr Kas to treat me accordingly.  After several visits I have really been able to fully relax and even fall asleep (or as Dr 
Kaz
 says, "drift into accu-zone". I would recommend his services to anyone interested in getting a holistic view on their overall physical well-being.
David White
Kaz is a rare find. I've seen several acupuncturists over the past few years and learned its not merely the needles, but the Chinese herbs that turn the course. Most practitioners will sell you a bottle of prepared formula tablets that's, well, something close to what you need, or hand you a bag of twigs and bark mixed precisely for what you need, but saying, "Here, boil this for 20 minutes, three times a day," (yeah, like that fits in so well with my day.) Kaz is one of the very few Chinese practitioners who stocks granulated herbs, mixes up a formula and tweaks it precisely for your condition. Then all you do is drop a few scoops into hot water three times a day. It's easy to manage and has been super effective. Not to mention he knows right where to put the needles too.
An elimination diet, sometimes called exclusion diet or allergy avoidance diet is a diet in which li...